Pack Appreciation Day 2023
On our fifth annual Pack Appreciation Day, we'll be celebrating all the ways philanthropy empowers every student to find their home in the Wolfpack.
Our fifth annual Pack Appreciation Day was a signature part of Red and White Week, presented by Coca-Cola. Enjoy the highlights of the day, along with a special message from Chancellor Randy Woodson.
Approximately 2,000 students joined us at three different campus locations for a celebration of philanthropy, community and the Pack. Students learned more about how donors like you help build a stronger campus community while also reflecting on the people, places and programs that make their NC State experiences unique.
Scenes from Pack Apprecation Day
Pack Appreciation Day was a celebration on Stafford Commons, the Corner on Centennial Campus, Green Commons at the College of Veterinary Medicine and on social media.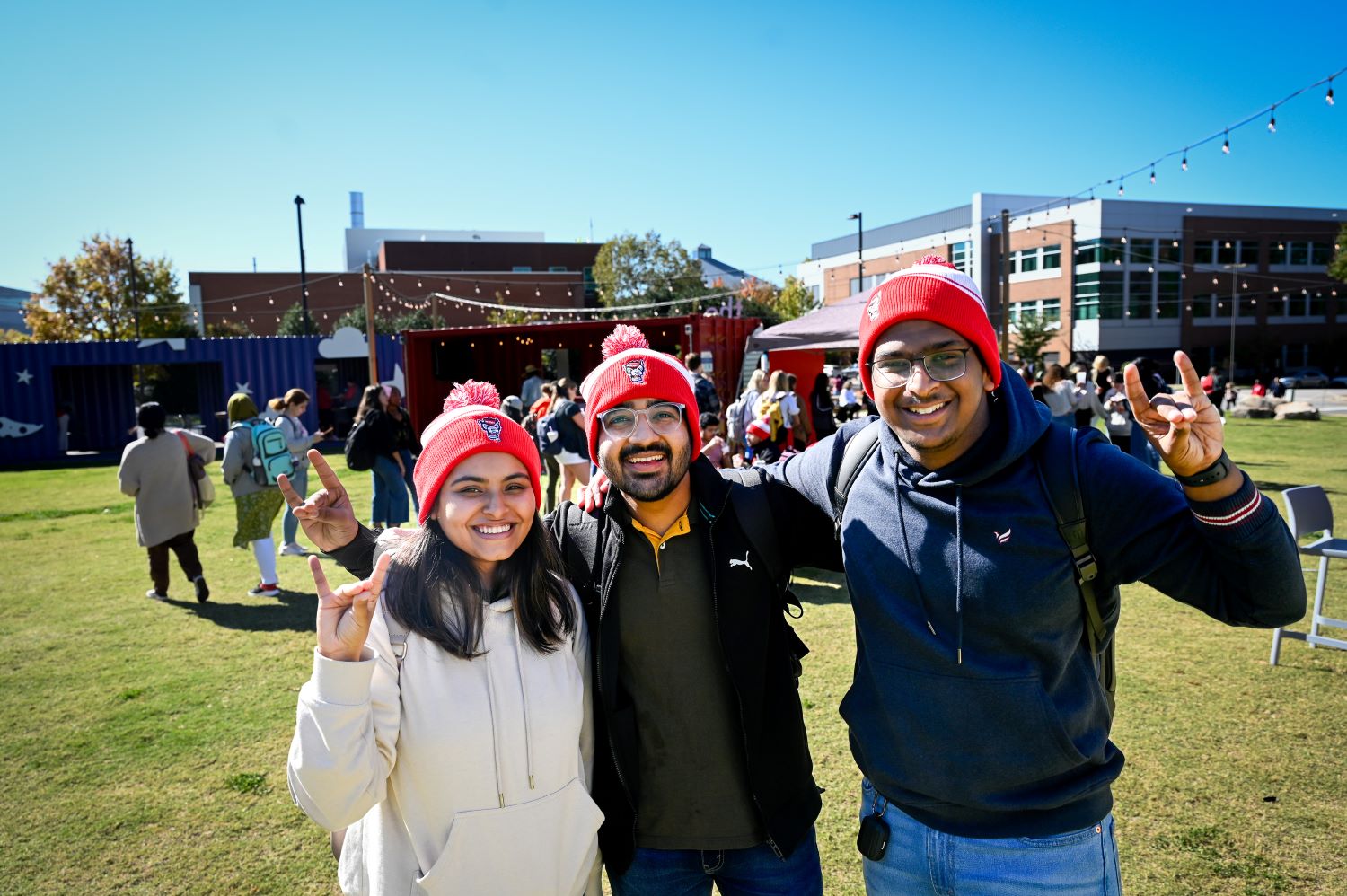 A CVM student holds a round Pack Appreciation Day sign saying we appreciate you
Howl With us
See how we're celebrating donors across NC State, and share your own stories using #PackAppreciation.